This cross-border project has trial locations in the provinces of Antwerp (BE), Limburg (BE), Gelderland (NL), Noord-Brabant (NL) and the municipality of Sittard-Geleen (NL).
Project area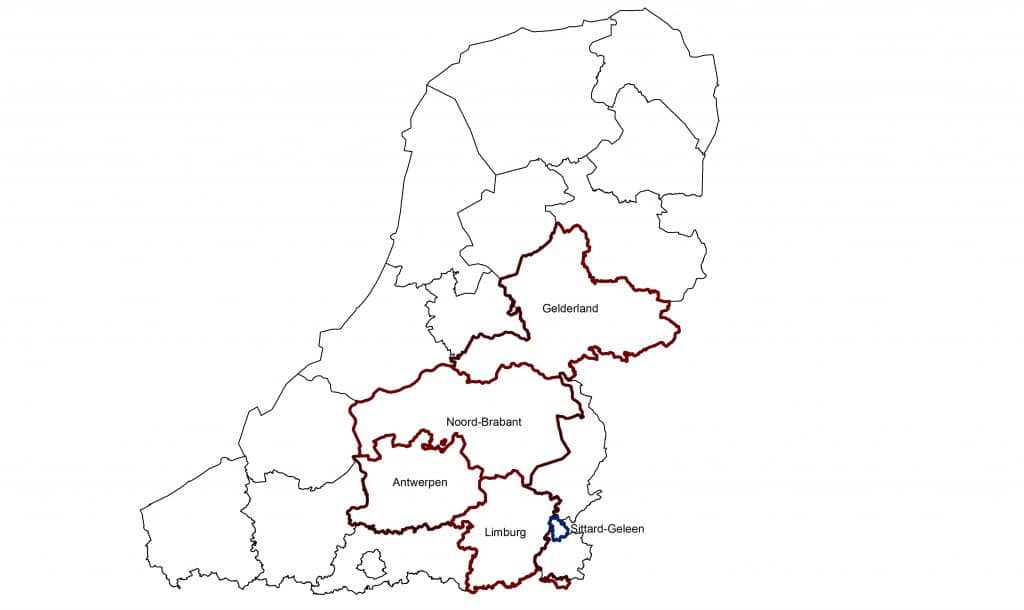 Overview of the trial locations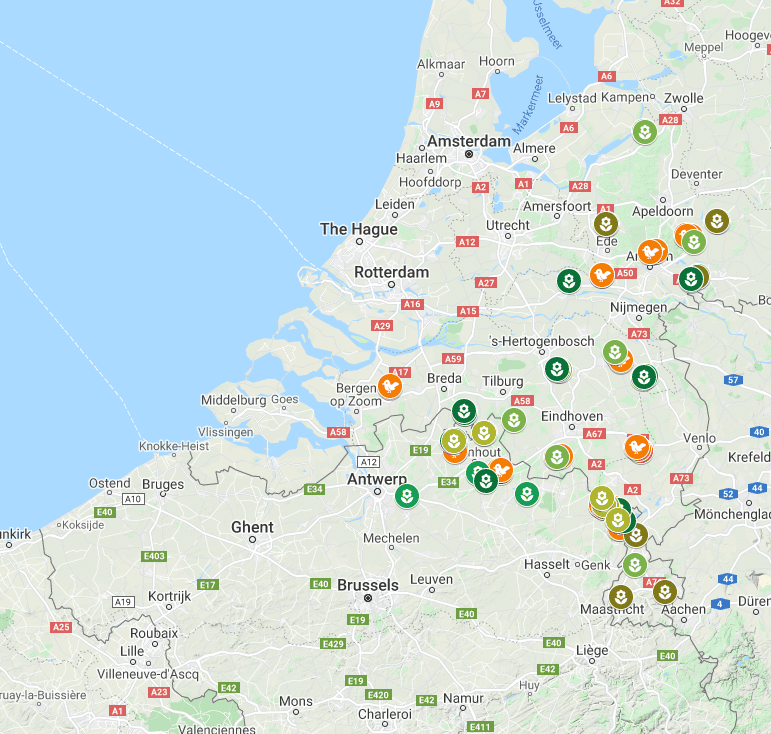 The trial locations of the project are located in the northeast of Belgium and in the southeast of the Netherlands.
The symbols with a bird indicate the locations of the tit experiment. These are both the locations with nesting boxes and the control locations without nesting boxes.
The symbols with a flower indicate the locations of the road verge experiment, with different colours indicating different road verge types or different road verge management regimes.
At all trial locations, the effects of the ecological management techniques (nesting boxes or road verge management) on the number and size of the oak processionary caterpillar nests will be monitored over a five-year period.
Information Boards
Information boards have been placed at the trial locations (except at the control locations of the tit experiment) to inform passers-by about the experiment and the LIFE project in general.