Study visit Turkey – Breeding the forest caterpillar hunter
Our beetle team went to visit the local facilities of the General Directorate of Forestry in Izmir to learn more about how to breed the forest caterpillar hunter.
At the end of March, the LIFE Oak processionary beetle team went to the Forestry Institute of Izmir (Turkey) to learn how to breed the forest caterpillar hunter (Calosoma sycophanta) in the lab.
This ground beetle mainly eats hairy caterpillars and is already being used in various countries for biological control of, among other things, the gypsy moth and the pine processionary caterpillar. In our pilot project, we want to investigate whether the forest caterpillar hunter can also be used to reduce the pest pressure of the oak processionary caterpillar. The beetle species is native to our region, but because it has become extremely rare in Flanders, we work with individuals from a more southern population.
The training in Turkey consisted of an interesting mix of presentations, lab visits and field excursions.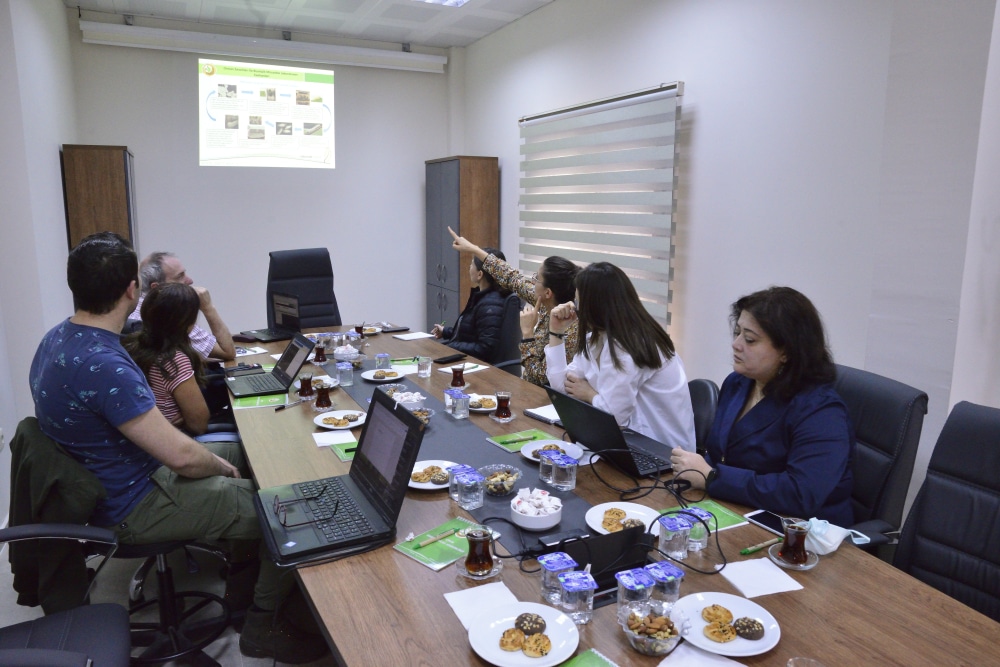 After the beetles are removed from nests of the pine processionary caterpillar in the forest, they are further cultivated in the lab. They are allowed to mate first, after which the fertilized eggs are collected and transferred into jars. Larvae appear from this after a few days. The larvae feed on pupae and caterpillars and can even be cannibalistic, so it is best to place them in separate containers in the lab. After a few weeks, in which they can eat about 50 caterpillars, the larvae pupate into adult beetles. The beetles live 2 to 4 years and can consume hundreds of caterpillars during that period.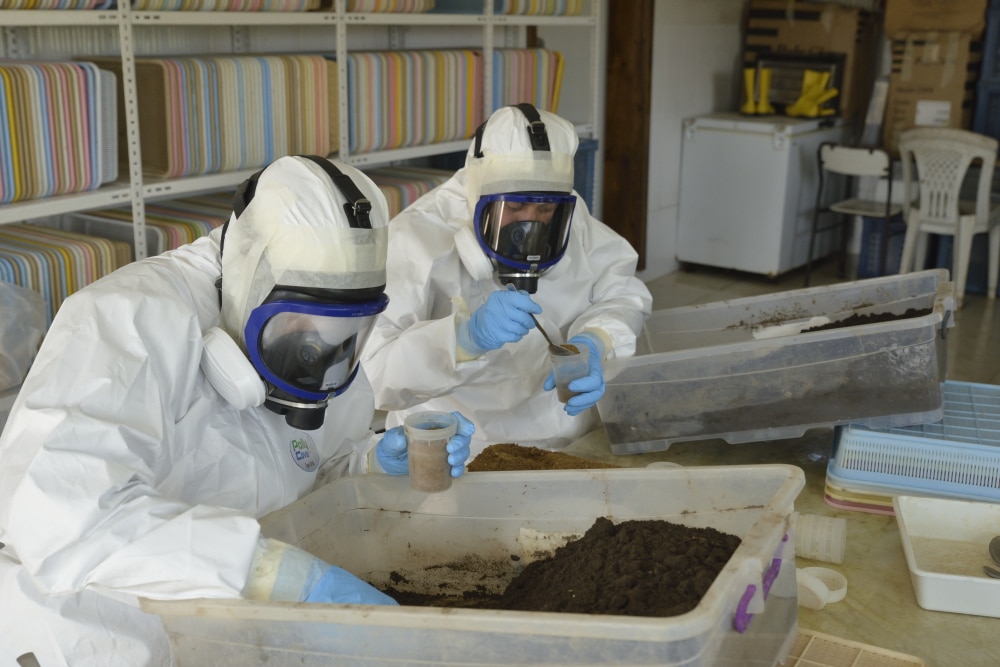 In the coming weeks we will first test whether we can breed and keep this beetle alive in our labs in Antwerp (PIH) and Limburg (Lieteberg), in Belgium. We then want to offer the beetles a diet of oak processionary caterpillars and, if successful, release a few beetles at nests of oak processionary caterpillars in nature.